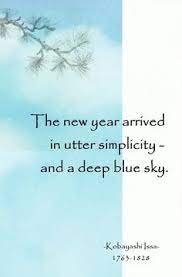 Use these links to access recordings for the 8-Class series: Qigong to Nurture Our Creative Soul, Jan 10 – Feb 2, 2023
Same password for all recordings: create
Regarding our discussion on writing Haikus: This
link offers "rules"
for writing. This is an interesting
article by Clark Strand
. There are many resources online. Enjoy Haiku as a qi adornment to your life at this time and a way to support your kidneys.
For info shared in class on Jan 26 regarding brain function and qigong/TCM please see below the haikus.
HAIKUS
We gather for qi
It is always there for us
Time to let fear melt  ~ Martha B.
Liquidambar leaves
Knocked loose by rain and wind
Piles of red and yellow leaves  ~  Peggy F.
Intimacy with… the ever present qi field… is the greatest gift ~ Vikki Reed
Floating in qi, me…and you, in all that we do…together in qi ~ Vikki Reed
Gliding on whiteness
Cold bare trees breathing with me
True qi filling lungs
~~~~~~~~~
Life force energy
Supporting my exertion
Magical moment
-~~~~~~~~~
Fluffy flakes falling
Peaceful bare branches, gray sky
Staying deep inside
~~~~~~~~~     ~ Wendy Stark
Not a Haiku from Suzanne C:
I may never meet
these QiGong sisters
Or my QiGong brother
Our off screen
Anchor
***********************************************************
BRAIN FUNCTION AND QIGONG/TCM
Vikki shared this quote from the HeartMath website –
"The heart's electrical field is about 60 times greater in amplitude than the electrical activity generated by the brain. This field, measured in the form of an electrocardiogram (ECG), can be detected anywhere on the surface of the body. Furthermore, the magnetic field produced by the heart is more than 100 times greater in strength than the field generated by the brain and can be detected up to 3 feet away from the body, in all directions, using SQUID-based magnetometers."
Articles: