These are some free practice resources we are happy to share with you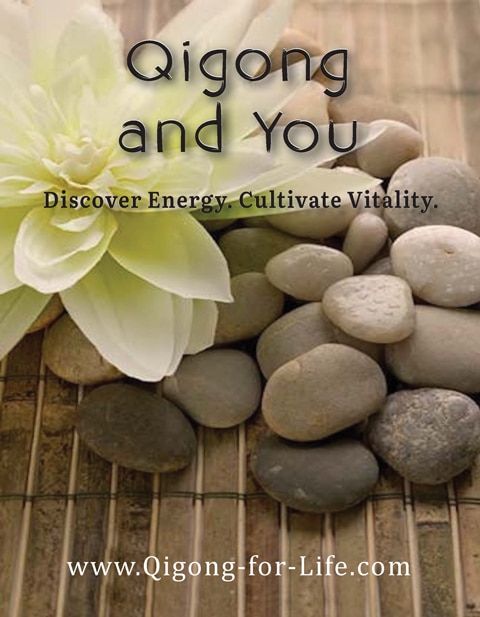 Over many years our newsletter has endeavored to address students' questions. Each chapter of this e-book is a thoughtful and concise article from a previous newsletter that will give you glimpses into the world of Qigong. This book introduces many inspiring aspects of Qigong and gives insight into the benefits of a regular practice.
Download your Free eBook here.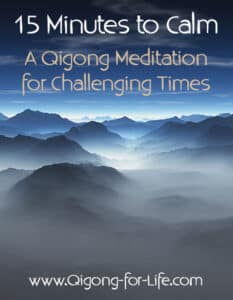 This recording is offered to support you in staying grounded, centered and relaxed during challenging times. It was recorded at the start of a Daily Qigong Practice session as the preparation for breathing exercises. Listen any time to enhance your resilience and well-being. We offer it for the best benefit of all.
Listen to your Free Guided Meditation audio here.
Download your Free Guided Meditation audio here.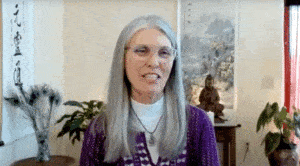 In April 2023 I had the honor of being interviewed for the Women of Wisdom online wellness series, hosted by Kathryn Andren, founder of Heaven & Earth Healing. Through the series Kathryn offers clear, specific tools to empower your life with wise women from a variety of healing traditions.
It was delightful to spend time with Kathryn again. We shared wellness stories and I offered a wellness meditation at the end of the interview. Check out the interviews by clicking on the video by clicking here.
Recently Featured in Forks Over Knives Magazine
I had the privilege of recently being featured in an article for Forks Over Knives magazine titled, "Qigong for Beginners: How an Ancient Chinese Practice Can Improve Your Health". The article was written by an experienced yoga teacher, but a newbie to Qigong. It highlighted the origins of the practice, the four main elements that form the basis of the practice that include intention, breath, dantians/energy centers, and movement, as well as the health benefits derived from a regular practice.
I was delighted that the author was also able to attend a few of my Qigong classes and offer her impressions on the practice from a beginner's point of view as she compared and related it to her yoga background. I think you will enjoy reading about her experiences during the qigong classes she attended. You can find the article ➡️ HERE. 
 
This is a video from the National Qigong Association that includes an interview with Martha Blane. It was recorded on December 9, 2021.