"Cultivating consciousness is at the heart of the Zhineng Qigong theory and practice. Qigong activates the conscious mind, which awakens expanded perception, mindfulness and self-realization. The body and mind are engaged and united, which naturally creates an exquisite opportunity for healing on all levels."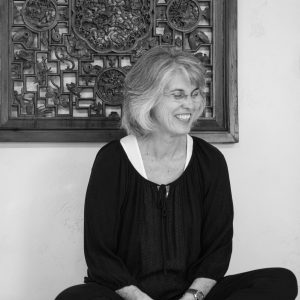 Martha studied qigong and qi cultivation practices through internal martial arts and numerous styles of qigong. In 2003, Zhineng Qigong became her life study and passion. She received extensive training from qigong masters in China, Canada and the U.S.
Martha's focus is helping people live healthier and happier lives through the practice of qigong. You are invited to attend a class, workshop or retreat with her in San Diego, California, South Kona, Hawaii or elsewhere by invitation.
"The key to growth is the introduction of higher dimensions of consciousness into our awareness."  – Lao Tzu