Weekly Classes – Tuesday
Tuesday, 7:30 AM to 8:30 AM
June 30, 2020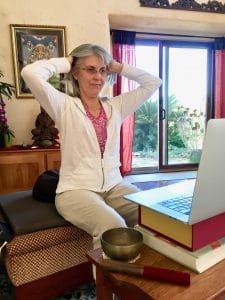 Tuesday   –   7:30-8:30am PT  
We will practice Lift Qi Up on Tuesdays and the Breathing Exercises on Thursday. Saturday will be both. We may change what we practice at times.
These practices profoundly reduce anxiety and strengthen the immune system, while awakening deeper gratitude and creativity.
If you need instruction on the Breathing Exercises, please email us and we'll send you an instructional video and written info.
Join Zoom class using this link.
Class fees are by contribution and are optional. Suggested contribution is $5 per class, please use this link.
Everyone welcome.