Nourishing Ourselves with Qigong, 16-class Series
Tuesday, 7:30 AM to 8:30 AM
April 11, 2023
Nourishing Ourselves with Qigong, 16-class Series
Tuesday, 7:30 AM to 8:30 AM
April 11, 2023
PRINT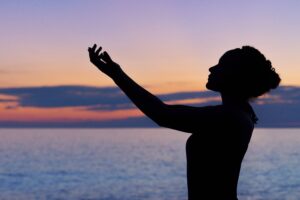 Tuesdays and Thursdays • April 11th through June 1st, 2023 • 7:30 – 8:30am. PT • Zoom.
Join us to continue our qigong journey together nourishing ourselves with qigong. It is a gift we have the power to bestow upon ourselves. 
All classes include movement and meditation. These classes are appropriate for all levels of experience. Everyone welcome.
$192 for the 16-class series (see green "Register Now" box in upper right of this page to register).
Or sign up for single class at $14 per class use this link . 
Zoom link will be emailed to you a day before the first class. Fee includes recording for each day so you can review, practice or attend at any time.