Elfin Forest Qigong Studio

January 28, 2023

Saturday, 10:30 AM to 11:45 AM
In-Person Class, Elfin Forest Qigong Studio
Elfin Forest Qigong Studio
Saturday, 10:30 AM to 11:45 AM
January 28, 2023
In-Person Class, Elfin Forest Qigong Studio
Elfin Forest Qigong Studio
Saturday, 10:30 AM to 11:45 AM
January 28, 2023
PRINT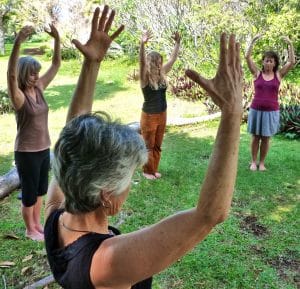 Please join us for an in-person class under the healing canopy of the oak trees. This class will include guided meditation, moving meditation and the benefits of an amplified in-person qi field to enhance wellness. 
Please register asap to hold your place. Space is limited to 10 participants.
If the weather is nice we will practice outside under the oak trees. Please wear warm clothes. Gloves, neck scarf and throw can be helpful.