Fall Equinox Workshop
Saturday, 10:30 AM to 12:30 PM
September 23, 2023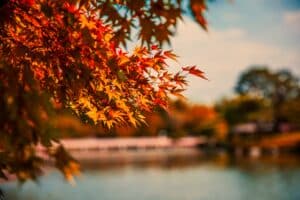 Saturday • September 23, 2023 • 10:30am – 12:30pm PT • Zoom
In this 2-hour workshop we will deepen our qigong lung nurturing practices to understand more about the connection of our physical lungs and the important part they play with our other organs. Join us to experience meditation, breathing exercises and movement. Discussion on qigong theory and wellness included. Attend the live Zoom class or any time with the recording. Everyone welcome.
$27 for the workshop.
(Register by clicking the green "Register Now" box in upper ⬆️ right of this page)
IMPORTANT NOTICE: Within a few minutes of registering you will receive an email from Zoom with the link to access the class/workshop. Be sure to add no-reply@zoom.us to your contact list. If you do not find the email please check your Spam folder or Junk mail folder, or contact us ASAP at Martha@qigong-for-life.com.