4-Class Series: Qigong as a Spiritual Practice
Tuesday, 7:30 AM to 8:30 AM
March 22, 2022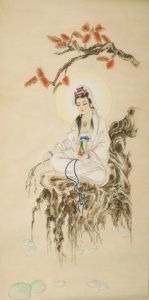 Tuesdays and Thursdays • March 22 through March 31, 2022 • 7:30am – 8:30am PT. Zoom.
Or attend anytime with the daily recordings. Everyone welcome. 
Have you ever asked yourself "Is qigong a spiritual practice? Or, "what makes qigong practice spiritual?" Together we will explore these aspects and learn more about our unique personal experience of qigong as a spiritual practice over the 4-class series.
Zoom link will be emailed to you a few days before the first class.