4-Class Series: In-Depth Qigong Study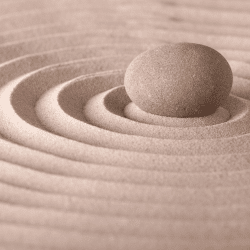 Mondays, Jan. 8, 15, 22 and 29, 2024*
4-5pm PT Zoom
Join us for this 4-class, small group series for a deepened exploration of qigong philosophy, practice details and Five Phase theory. Each class will begin with a short time for movement/qi activation before our topic of discussion. This is a wonderful opportunity to be in community with fellow qigong practitioners. Our first In-Depth Study class series last Fall was stimulating, lively and supportive, and we can't wait to explore further with all of you!
A list of topics will be provided prior to the first class. This is your opportunity to discuss those questions you've been wondering about or to share qigong information that will help support us all on our qigong journey.
*This ticket includes all four classes in the series.
IMPORTANT NOTE: After registering, your "Event Ticket" will be emailed to you with a link to the online Zoom meeting.
Class fee includes a recording so you can attend anytime, or review and practice on your own schedule.
Everyone is welcome to attend.