Date: April 23, 2018
Time: 6:00 pm - 7:00 pm
Location: Elfin Forest Qigong Studio
Elfin Forest, Escondido, CA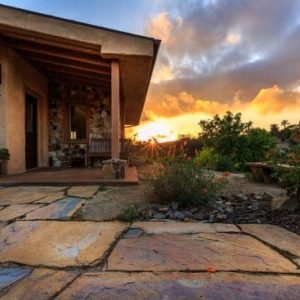 End your day with easy and rejuvenating practices to calm your mind and open your heart. At each class beginners will learn and experience a simple practice from ancient qigong traditions that you can easily incorporate into your daily life. Instructional materials will be available.
Classes will be held in the serene, rural Elfin Forest Qigong Studio, a beautiful sanctuary-like space that has been used for Qigong mindfulness practices for more than 10 years. Although this series is offered for beginners, all levels are invited to attend.
Classes limited to 15 participants. All are welcome.
Series Dates:
April 23, 30, May 7 & 14, 2018. 6:00 to 7:00pm
Tuition:
$48 for series.
Drop in OK, but please RSVP. Drop in $15 per class at the door.
Directions will be sent with your registration.
RSVP