Date: April 21, 2018
Time: 11:00 am - 1:00 pm
Location: Elfin Forest Qigong Studio
Elfin Forest, Escondido, CA 92029
Please join us to learn about qigong for wellness and happiness. Qigong offers many health benefits, is easy to learn and strengthens vitality.
This class will introduce you to how qigong wellness works and the many ways you can use qigong to help yourself and your family. You will have an opportunity to experience "qi" so you can start your practice at home if you like. Educational materials will be available.
This class is also for continuing students.  Even if you have been practicing for some time you will learn something new.
Students often say they are so glad they attended another beginner class because they are reminded of important aspects that have been forgotten.
Everyone welcome, bring your family and friends. Wear comfortable clothes and warm socks.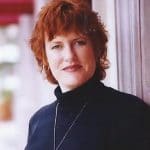 * Suzy will soon be completing the Qigong for Life Teacher Training program. She is currently 

qualified to teach beginning Zhineng Qigong (ZQG). She brings a variety of different life experiences 

and training to  the breadth of what she shares. Suzy has a quiet, patient and committed

 teaching style. Her goal is to share with students the life enhancing practices 

of ZQG as tools for wellbeing so that they may live life more abundantly and find 

value in the self awareness and the awareness of our relationship with nature 

 created through personal practice.
_____________________________________________
RSVP
Reservations are closed for this event.