Date: September 21, 2019
Time: 9:00 am - 11:00 am
Location: Sky Mountain Institute
Harony Grove, Escondido, CA 92029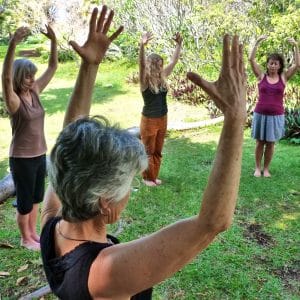 Please join us to learn about qigong for wellness. Qigong offers many health benefits, is easy to learn and strengthens vitality.
This class will introduce you to how qigong works for your benefit and the ways you can use qigong to help yourself and your family. We will practice qigong exercises to experience "qi". 
This class is also for continuing students.  Even if you have been practicing for some time you will learn something new. I often hear practitioners say they are so glad they attended another beginner class because they are reminded of important aspects that have been forgotten.  Space limited 12 students.
Everyone welcome, bring your family and friends.
Sign Up: Please email us to RSVP and we will respond with the address/directions. Wear comfortable clothes.
Suggested Tuition: $20. at the door.